OSHA Advisory: Electronically Submit Injury and Illness Records
May 8, 2018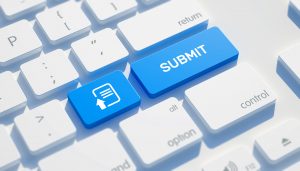 NEW! Selected CA Employers Advised by Cal/OSHA to Electronically Submit Injury and Illness Records to OSHA
Effective January 1, 2017, employers in states regulated by federal OSHA were required to electronically submit Log 300 records of injuries and illnesses. The electronic reporting requirements, along with the incorporation of an existing statutory prohibition on retaliating against employees for reporting work-related injuries or illnesses, were added to federal OSHA's recording and reporting regulations found in the Code of Federal Regulations, title 29, part 1904.
On April 30, 2018, federal OSHA posted a "trade release" requiring all affected employers to submit injury and illness data in the federal OSHA Injury Tracking Application (ITA) online portal, even if the employer is covered by a state plan that has not completed adoption of their own state rule: https://www.osha.gov/news/newsreleases/trade/04302018.
Therefore, even though California has not yet adopted its own state rule, affected employers are advised by Cal/OSHA to comply with federal OSHA's directive to provide Form 300A data covering calendar year 2017. Federal OSHA is requiring affected employers to submit their data by July 1, 2018. For specific instructions, go to federal OSHA's ITA website.
Affected employers include establishments with 250 employees, and establishments in high hazard industries with 20-249 employees. The high hazard industry list includes Agriculture, Utilities, Manufacturing, Construction and more. Establishments in low hazard industry regardless of size, and establishments with 19 or fewer employees regardless of industry type are exempt.*
* See FAQs (below) for details including links to the high and low hazard lists and exemptions.
FAQs Electronic Injury Record Reporting
Which employers are required to submit Injury Records electronically to OSHA?
Establishments with over 250 employees at peak employment
Establishments with 20-249 employees that are on the "high-hazard" industry list.
Establishments on the high-hazard industry list include Agriculture, Utilities, Construction, Manufacturing, and Wholesale trade along with a host of other Industries listed by NAICS code. See "high-hazard" industry list for all industries.
Employers that are exempt:
Establishments on the "low-hazard" industry list do not need to submit electronic records regardless of employee numbers.
Establishments with 19 or fewer employees in all industries are exempt from reporting electronically.
We have more than one site (establishment) in our firm (company), how to I count peak employment? The electronic reporting requirements are based on the size of the establishment, not the firm. The OSHA injury and illness records are maintained at the establishment level. An establishment is defined as a single physical location where business is conducted or where services or industrial operations are performed. A firm may be comprised of one or more establishments. To determine if you need to provide OSHA with the required data for an establishment, you need to determine the establishment's peak employment during the last calendar year. Each individual employed in the establishment at any time during the calendar year counts as one employee, including full-time, part-time, seasonal, and temporary workers.
What information needs to be submitted? Only information from your 2017 Cal/OSHA 300A Form Summary of Work-Related Injuries & Illnesses is required to be electronically submitted. Data from your 300 Log or 301 is not submitted.
For complete instructions go to federal OSHA's Injury Tracking Application (ITA) website. To Launch ITA, click on Launch ITA button, create an account and login. Basic steps in the submission process:
| | |
| --- | --- |
| 1.     Create an Establishment. | Enter address, # employees, and industry type. |
| 2.     Add 300A Summary data. | Number of injuries, injury types, average number of employees, and total hours worked. |
| 3.     Submit Data to OSHA. | Submit 2017 data by July 1, 2018. |
| 4.     Review Confirmation Email. | Keep email confirmation in your records. |
How long with it take? OSHA estimates that it will take a typical employer about 10 minutes to create an account and another 10 minutes to enter the required information from the Summary of Work-Related Injuries and Illnesses (Form 300A).
Are CA employers required to comply with the federal directive to submit records? California has established a state OSHA plan, known as Cal/OSHA. Cal/OSHA enforces CA specific safety regulations and not the federal regulations. Cal/OSHA has advised employers to comply with the federal OSHA directive of submission by July 1, 2018. However, since Cal/OSHA has yet to adopt its own regulation it is unclear how, if any, enforcement will be done by Cal/OSHA. Fed OSHA cannot issue citations to employers in state plans.
For more information on Injury Recordkeeping and electronic submission requirements see the OSHA Injury Recordkeeping site https://www.osha.gov/injuryreporting/index.html, contact Armstrong & Associates Insurance Safety department, or contact your agent